3 UNIQUE GIFT BASKETS FOR YOUR LOVED ONES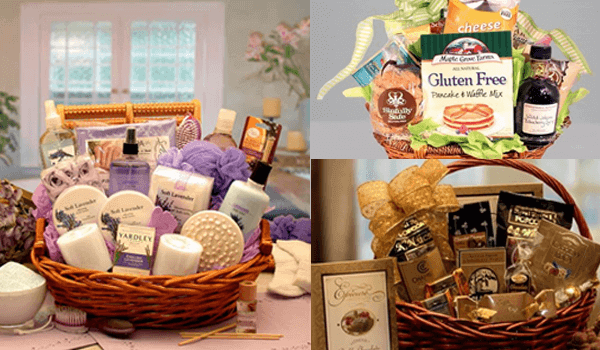 A gift when chosen with perfection is definitely heartwarming. There are different kinds of Gift Baskets which make a great and thoughtful gift for your friends and
family. Scroll down to uncover 3 unique gift baskets!
Gluten-Free Gift Basket
If your friends or family are really health conscious and inclined towards gluten free, you can simply get them a gluten-free gift basket and they will be all set.
This basket should include plenty of delicious goodies that are all gluten-free so they can indulge without feeling guilty or compromising their diet.
Spa Treatment Gift Basket
There is nothing better than a one-off spa package. More importantly, a spa treatment they can use more than once. Spa treatment gift basket should contain brushes,
scrubbers, bath beads and candles. Also, this will help transport them to a place of total relaxation, all without leaving their bathroom.
Chocolate Gift Basket
Chocolates are an all-time favourite for people. Gifting them a gift basket with assorted chocolates is definitely going to win their hearts. The gift basket should
boast a wonderful assortment of chocolates they will relish, like chocolate bars, caramel squares, toffee, truffles and more. Choose one of these gift baskets and make
their day!
Unearth more on the latest trends in gifting by joining hands with Gift Worlds Expo 2018!
More News
Register Now
BENGALURU
Tripura Vasini, Palace Grounds, Bengaluru
DELHI
PRAGATI MAIDAN NEW DELHI
days
Hours
Minutes
Seconds