5 INTERESTING CORPORATE GIFTS THAT WILL MAKE A LASTING IMPRESSION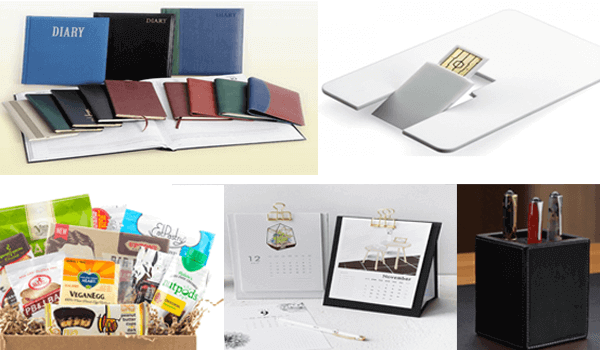 Corporate gifting is not just a formality; it's a way to express yourself- whether it is you showing appreciation to your employees, thanking your bosses, or making
your clients feel cherished. Here is a list of items which you can choose to gift as a token of appreciation.
1. Diaries and Planners
Everybody notes down their ideas in their diaries or plan their years. So, if you are looking to give something useful to your client, this should be it.
2. Pen Drives
A very useful gift we all need at any point of time. Gift pen drives to your clients, employees or your bosses and make their life easy.
3. Pen Stands
A pen stand is another useful gift item which you can gift your clients. Considering the professional relations, it is safe to give something like this which will be
valued and used at the same time.
4. Calendars
Gifting calendars are another great way of expressing your appreciation. There are quite fancy ones out these days and add some charm to the beauty of your desk.
Choose the beautiful calendars and gift it to your clients.
5. Snack Box
Gift a box of healthy snacks based on your client's preferences. A healthy box of snacks is definitely going to cheer up your clients and make their day.
More News
Register Now
DELHI
PRAGATI MAIDAN NEW DELHI
days
Hours
Minutes
Seconds