6 Benefits of Choosing Corporate Gifts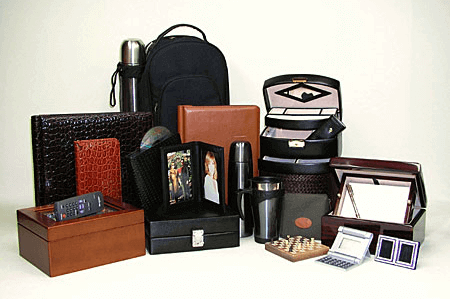 Corporate Gifts are very useful in expressing gratitude and appreciation as well as draw the attention of new clients which further promotes business. With a variety of gifts available it is important to choose appropriate gifts. Scroll down to uncover six important advantages of opting for Corporate Gifts!
It helps in building a strong business connection and improves business ties.
It aids in creating brand awareness by customising promotional products with the company logo.
It ensures brand retention by reminding the customer over and over again about the company name. A corporate gift like a watch, bag, wallet and diary guarantees that.
It spreads the word about the launch of any new product or even when new features have been added to an already existing product. Alongside brochures, free corporate gifts can help in better sales.
It helps in building brand loyalty because once a client appreciates the free promotional product he is likely to keep buying other products made by the same company.
It is a great way to thank existing customers for their loyalty to the brand and drawing new customers by offering them useful gifts.
Visit Gifts World Expo 2019 and explore a wide range of corporate gifts under Corporate Gifts & Premiums segment!
Keywords: Corporate Gifts, Promotional Products
More News
Register Now
BENGALURU
Tripura Vasini, Palace Grounds, Bengaluru
DELHI
PRAGATI MAIDAN NEW DELHI
days
Hours
Minutes
Seconds