Biggest Gift Companies in India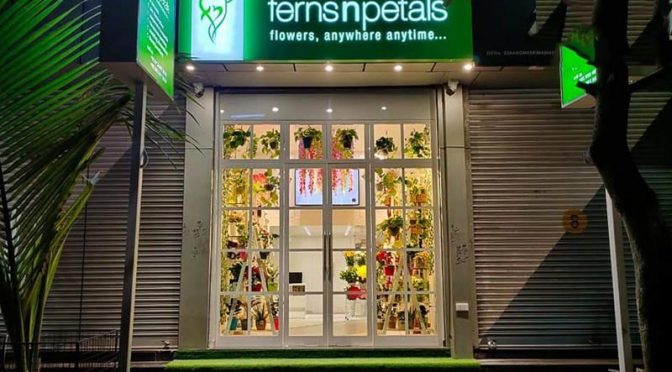 Gift retail, growing at a CAGR of 3.4%, is expected to reach $82.7 billion by 2027.
Leading brands are increasingly focused on pursuing marketing with personalization and customization in gifting products and adding packaging, personal notes, boxes & customized engravings to their full creative potential for enduring brand awareness, promotions and marketing.
The concept of increased marketing has brought significant numbers in favor of gift industry professionals. With the rise in the audience for social media, the trend of unconventional gifting has imprinted our lifestyles. It has emerged with enormous innovations, trends and players in the market.
According to Technopak, "The total size of the Indian gifting industry is about Rs 250,000 crore."
Indian Gifting market deciphered into two categories, i.e., Corporate Gifting & Personal Gifting. Year after year since the 1990s, revenue from the gifting industry was rising.
And suddenly, it started dropping from $18.04 billion to $16.82 billion in 2008. There were differences within the industry and players were striving to survive the competition.
The revenue made a comeback in 2018 and matched the level of remuneration in 2008, which ensured further industry growth. Markets are becoming more efficient day by day with the advancements in technology and manufacturing processes.
These technologies allow the industry players to deliver finished products with time efficiency.
KNOW HOW PROMOTIONAL PRODUCTS CAN HELP YOUR BUSINESS?
Some insights on top & emerging gifting brands like Archies, Ferns & Petals, Mini So, Beccos, Uniqlo and others.
Archies: Archies Limited, based in New Delhi, is an Indian worldwide retailer of greeting cards and gifts, having more than 250 franchises and 230 exclusive outlets named Archies Gallery around 120 cities and six countries.
It holds a share of the overall industry of around half of India's greeting cards market.
In 2000, with the commencement of its online portal and its item reach to incorporate artificial jewelry, crystal ware, chocolates and scents as needed, it changed its name to Archies Limited in 2002.
Combos- Chocolate combos, stuff toy combos, accessories combos, cosmetic combos, home decor, and beauty combos.
Ferns & Petals: Ferns and Petal started in 1994 with its first shop in Delhi. It is India's largest flower and gifts retailer having a network spread across 120 cities with more than 320 outlets.
Initially a flower retailer, the company expanded into an E-commerce platform with its online ventures and business in the wedding and event planning industry, adding the Balloon decoration business in more than ten cities in India.
Bestsellers combos- Chocolate rose bouquet, Red rose with cake, pink rose with cake, Special surprise arrangement, cute love gift, 100 reasons for love and chocolate.
Mini So: Mini So is a low-cost lifestyle product retailer that offers household goods, cosmetics and gift items, including stationery, toys and kitchenware.
Its first store opened in Guangzhou, China, and most of its stores are present there. After pursuing an aggressive expansion plan in countries connected with China's One Belt One Road economic policy, it has opened more than 4,200 stores in over 80 countries and regions.
Its mission is to assure that a better life has nothing to do with the price.
Categories- Bags and accessories, daily life products, digital and electronics, fashion accessories, health and beauty, household items and toy series.
Beccos: Beccos is a flourishing South Korean brand focused on affordability yet is fashionable and delivers the right amount of quirk to your surroundings.
Its products depict aesthetics which is growing in the minimalistic creative industry. 'Beccos' deals in Beauty & personal care, lifestyle, baby care, toys, fitness, stationery, digital and accessories.
Product Categories: Digital accessories, handbags and wallets, lifestyle, fitness and outdoor, home and kitchen, Beauty & personal care, stationery, toys and babycare.
Kesar Gift Mart: Kesar is the pioneer in personal & corporate gifting and trophies segment, offering personalization and customization option on awards and gifts.
Over the past decade, Kesar has endured client loyalty and customers on a large scale. Its product range is vast and quality remains uncompromised.
Over the years, the company has built a name for creativity in the gifting industry. Its products range from Devotional gifts, Trophies, personalized gifts, stationery to more products for kids.
Categories- Trophies, divine items and corporate gifts
India is known for its hospitality across the globe; it maintains it's balance in corporate gifting and personal gifting.
The country is also known for socializing and focuses on strengthening and putting efforts into relationships, personal and professional. People of India are passionate about receiving and giving gifts and express through it.
Luxury brands focus on customers with good wealth in metropolitan cities in India. But the records say that people belonging to tier II and III are the biggest consumers of luxury goods.
In current times, millennials are ruling the gifting market and prefer luxury items as their primary source of information is social media.
However, in recent times, the picture of gifting represents innovation and meaningful options adding a gist of culture with a modern touch.
More News
Register Now
BENGALURU
Tripura Vasini, Palace Grounds, Bengaluru
DELHI
PRAGATI MAIDAN NEW DELHI
days
Hours
Minutes
Seconds