3 Enticing Gold Gift Items for Your Loved Ones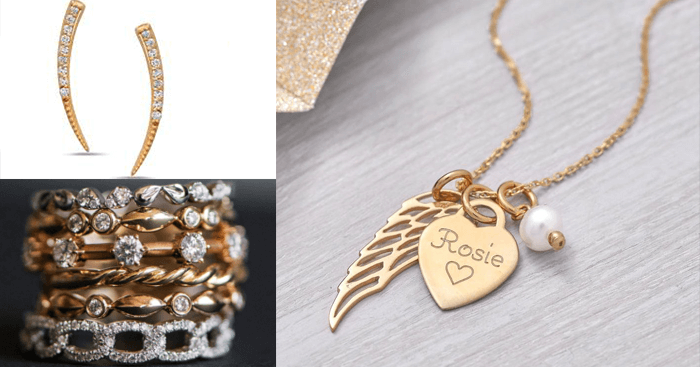 Gifts have become an important part of our lifestyle. Moreover, choosing the perfect gift has become a lot easier, as there are many options available now. Gold gift items are a great gifting option. Scroll down to unveil the three trending gold gift items which you can gift to your loved one!
Gold & Diamond Earring Climbers
Ear climbers are one of the trendiest gold gifts items out there right now. Ear climbers are perfect for showing off the creative side and giving that extra touch of stylish sparkle. Opt for a beautiful pair of gold and diamond ear climbers and gift it to your friend.
Stackable Rings
Stackable rings are another interesting gift items in gold which will make the woman in your life very happy. Also, if your loved one is into style and taste, the stackable gold rings make a perfect gift option.
Personalised Gold Pendants
It is important that an appropriate gift is chosen for special occasions like anniversaries. Personalised gift items are an apt choice. Choose a beautiful personalised gold pendant and make your close one happy.
Display your collection of exquisite gold and silver gift items under a special segment at Gifts World Expo 2019.
Keywords: gold gifts items, gold and silver gift, Gifts World Expo 2019
More News
Register Now
BENGALURU
Tripura Vasini, Palace Grounds, Bengaluru
DELHI
PRAGATI MAIDAN NEW DELHI
days
Hours
Minutes
Seconds